Desde Masquepalabras presentamos la nueva mixtape del madrileño Hardy Jay, una sesión en la que disfrutarás de más de 64 canciones mezcladas con la elegancia y acierto al que dicho dejota nos tiene ya acostumbrados.
Os dejamos la nota de prensa, links de descarga, portadas y vídeo promo en el que podemos ver el trabajo realizado por Chico Iwana inmortalizando a Hardy sobre sus Technics. Wontime baby!
HARDY JAY.- Wontime (Vídeo Promo)

El polifacético y dj todo terreno Hardy Jay presenta a través de Masquepalabras.org 'Wontime' una selección de sesenta y cuatro temas mezclados en poco más de 100 minutos, donde reúne estilos colindantes como breaks, rap, beats, rare grooves o ghettofunk, con pequeñas dosis de swing, balkan o bass music. Un viaje musical donde los temas se van fundiendo y mezclando a través de la mesa de mezclas de Hardy de manera que durante más de setenta minutos estarás escuchando dos temas al unísono y en la otra media hora diferentes tracks en exclusiva tomarán el protagonismo.
. Adéntrate en una de las sesiones más eclécticas del año: Wontime.
Tracklist:
Mishkin feat Palov - Et De Clarinette

Tha Alkaholiks - Make Room
Palov feat Angelos Angelides - The Dude
Sola Rosa - Turn Around Feat. Iva Lamkum
Down South - Jimi Crack Korn
Hi-Tek feat Q-Tip & Kurupt - Keep It Moving
Waldeck - Bei Mir Bist Du Schoen
Wu-Tang Clan - Shame On A Nigga
DJ Snake feat Alesia - Bird Machine
Dj Shadow - The Number Song (Cut Chemist Party Mix)
Lucho Bermudez Y Su Orquesta - Fiesta De Negritos
Panama Cardoon - Ritmo Salvaje
Dred Scott - Can't Hold It Back
Freestylers feat Petra - Told You So
A Tribe Called Quest - Scenario
Blockhead - Carnivores Unite
Eric B & Rakim - I Know You Got Soul
Al lindrum & his magic hat - Come together
Omegaman - Skankin' Riddim
Clams Casino - Kissing on My Syrup
Bocca Grande - Slow Gravity
Spark Arrester - Jazz Pearl (Blend Aka Mishkin Remix)
Maceo and The Macks -- Soul Power 74 (Part 1)
Parliament -- Flash Light
Kool Keith feat The Prodigy - Diesel Power
Kool and The Gang -- Jungle Boogie
Sonny J - Handsfree (J Star Remix)
Skeewiff - Theme From Dave Allen
Epmd feat LL Cool J - Rampage
Boogie Belgique - Moriarty
Copia Doble Systema - Cumbia colegiala (Maga bo Remix)
Lazlo - The Minor Drags (Lazlo Remix)
P.O.S - They Can't Come (remix)
Savages y Suefo - Sweet relish
Renegades Of Jazz - Moo Juice
Tape Loops feat Finley Quaye - Never Do That (Parker Remix)
Zapp & Roger - So Ruff, So Ruff
Free The Robots - Jazzhole
Big Daddy Kane - Another Victory
Omegaman - Hip Drop (Jayl Funk Remix)
Skeewiff - No Puede Esperar (Omegaman remix)
Pus

㏊ T - Who I Am (feat. 2 Chainz & Big Sean)
Two Fingers - What you Know (Instrumental Remix)
Cut Chemist - Motivational Speaker
Balkan Beat Box - Delancey (Stefano Miele Remix)
Rage Against The Machine - Renegades of Funk
Unkle Ho - Lime Juice (Funky Squeezed by Vega Ass)
The Brand New Heavies - Sunset Star (Daytoner Remix)
The Glitch Mob - Bad Wings
Instituto Mexicano del Sonido - Tipo Raro
PulpFusion feat Lorenzo Medici - Big Girls Don't Cry (Remix)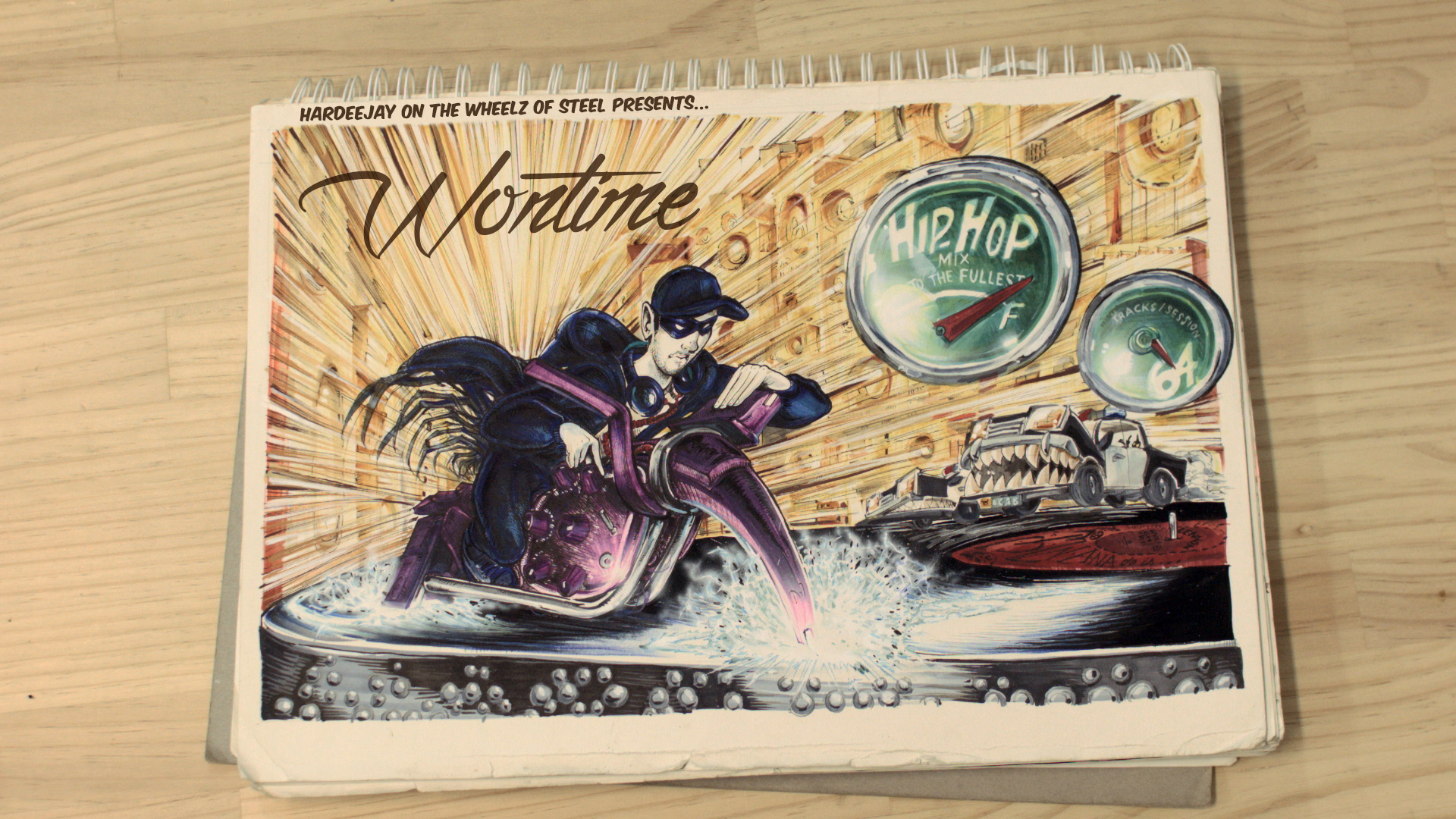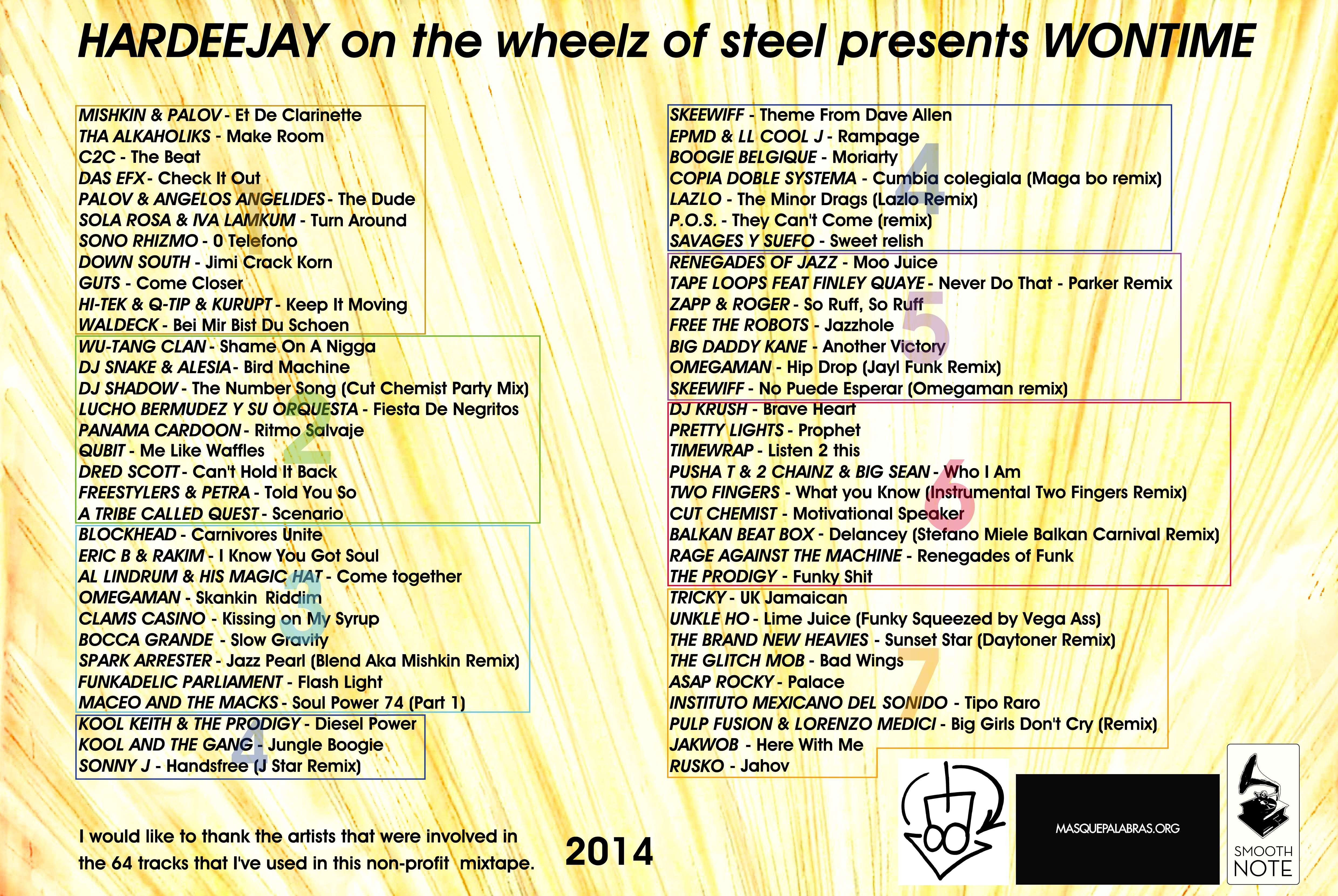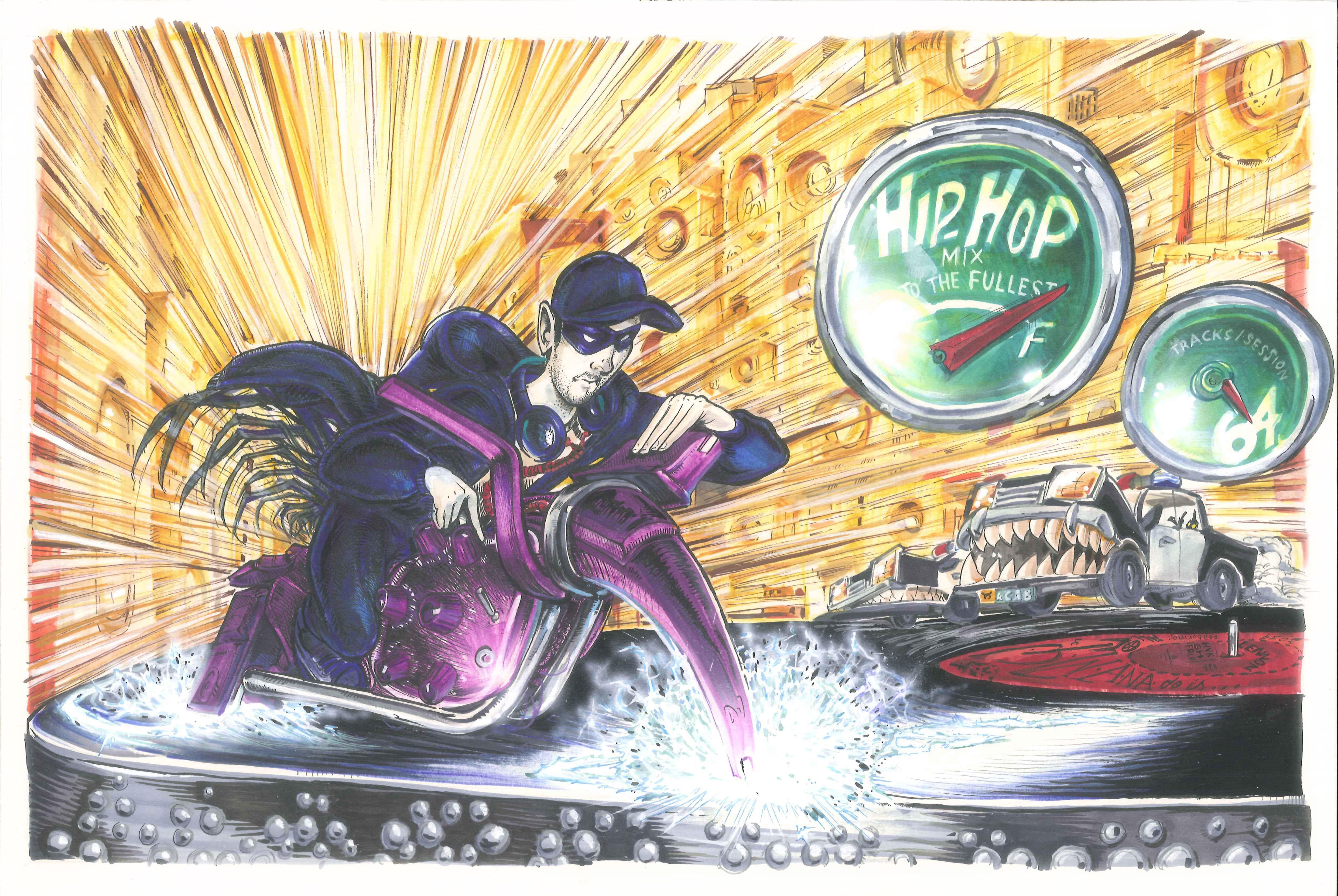 Hardy Jay es un dejota de los que se mueven, bien creando, bien pinchando en sesiones de diferentes clubs y garitos de Madrid, bien girando dentro y fuera del estado español, compartiendo tarima con artistas tan variopintos como Mac Tyer, Modestep, 113, Skrillex, Emilio Rojas, L'Algerino, Nero, o Foreign Beggars backeando a artistas como Mentenguerra.
Activista en diferentes proyectos artísticos y colectivos culturales como Masquepalabras, Crypta Mag, RockHastaLas6.
Tus comentarios y recomendaciones a través de nuestro Facebook y nuestro twitter.